BikePacking tips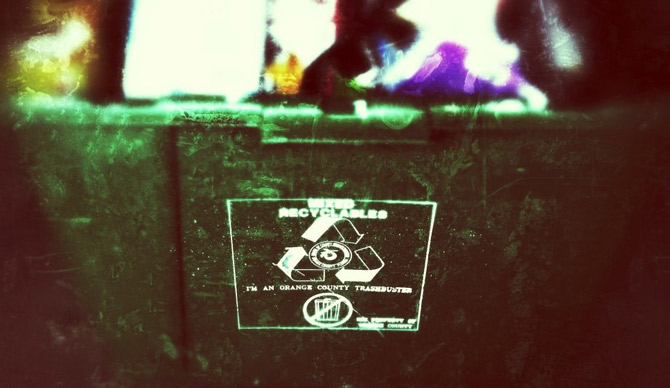 BikePacking Tip # 2 Useful Bikepacking Gear out of Everyday Items
Bikepacking Gear Does Not Need to Be Expensive
N ext time you take out your recycling bin to the curb have a look inside. You may be throughing away valuable (but not expensive) bikepacking gear. Some items are obvious, others take a little creativity to put together. These days you may have noticed that bottled drinking water comes in very thin plastic bottles almost more like a bag with a cap (ah-hah). Lets take a look at some of the better finds and a few of the things they can be used for.
Plastic Bottles
Those thin plastic empty bottles can be opened wile being stepped on than closed again. Now you have a bladder that can be stowed away taking up little room. Fill it just before you get to a place on the route with fewer resupply opportunities.

The wide mouth bottles can be used as tool carriers to keep from having a sharp object pierce your bag. The key here is to pack things so that there is little air space left when your done. I use little pouch for the tools and than fill in around it with fire starting tinder (like drier lint).

Again with the wide bottles (like the ones nuts come in). You can put things that you want to keep dry that would not do well in a bag. I carry a wood burning stove on some trips (review coming soon) and keep my small kindling (sticks and twigs) that I gather on rest stops in a "blue diamond nut container". It all stays nice and dry and the pieces are just the right size for my stove.

That empty Stan's bottle you have on the floorboard of your car holds enough fuel for an overnighter by the way.
Drink Cans
Ah nothing compares to the feeling you get from boiling your first pot of water on a stove you made yourself. Pop can stoves have been used on every continent on the globe. A favorite on the through hiker scene for years and for good reason. They are very efficient using fuel that is cheep and can be found with ease. They weigh next to nothing and the cost is measured in ¢. You can construct one in about an hour using instructions found here.
Now for the pot! Yup you can make that out of a can to. For this one you need a bigger can, I used a fosters beer can. These are the perfect size to boil two cups of water for your coffee or bag meal (please don't get your ziplocks from the trash. We have to draw the line somewhere). To make this you just need to cut the top off with a safety can opener, and now the top becomes a lid! Cool huh? And if you used a standard soda can for your stove, it will nest inside the pot nicely. Once again you need to pack things inside the can to keep it from being crushed in your pack.
The possibilities are endless on the amount useful things you can repurpose, don't get me started on the hundreds of uses for your old tire inner-tubes. With a little creativity and an eye for repurpose you can travel far on very little bought bikepacking gear.
Do you have a diy bikepacking gear tip you would like to share? Please tell us about it down below in the comments section.
HUGE Cycling Inventory at Mountains Plus, SAVE on Bikes and Accessories plus FREE Shipping! Click for Details!